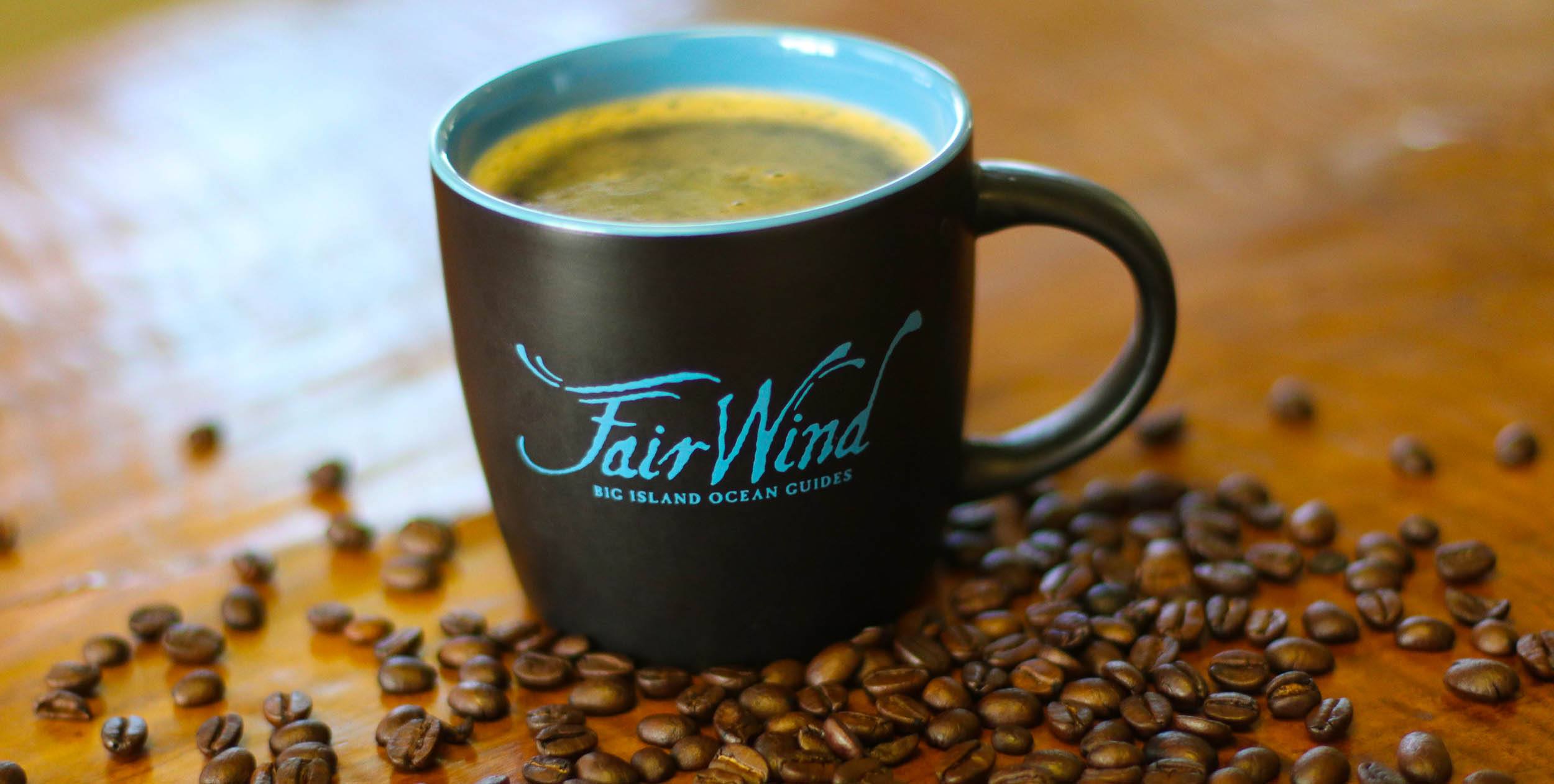 1 lb. whole bean $29
+ $7 shipping
1 lb. ground $30
+ $7 shipping
5 lb. whole bean $135
+ $14 shipping
Shipping and GET Tax 4.16% added at checkout.
Shipping and GET Tax 4.16% added at checkout.
About Fair Wind Coffee
Since 1995, our family farm has proudly provided 100% Kona coffee onboard our Fair Wind Snorkeling Cruises, generating rave reviews from travelers around the world. Occasionally, we would have extra coffee beans available for sale within our retail shop – but inventory would quickly disappear leaving many of our coffee aficionados to wait until the next harvest.
Fortunately, the Fair Wind Coffee Farm has expanded, adding hundreds of additional well-established coffee trees – which will allow us to sell this amazing coffee year-round!
Kona Coffee is prized the world over as a gourmet coffee – rich, smooth, and delicious. Our Kona Coffee is hand-picked, processed and sun-dried right here in Kona on the fertile slopes of Hualalai Mountain – considered the epicenter of "Kona Coffee". We take the beans from tree to roast and guarantee a cup of coffee you will love!
SHARE YOUR PHOTOS